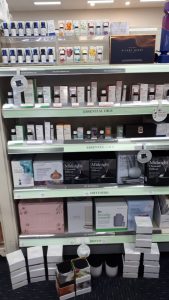 Come in and see our extensive range of Pure 100% Oil & Oil Blends, Diffusers and Candles. All Members receive 30% off, while non members receive 10% off.
New range of 6 exotic scents, approx. 40 hrs of burn time.
We offer the full range of In Essence including the most popular Stress & Breathe 100% pure essential oil.
Breathe to relieve symptoms of colds & flu.
Stress to release nervous tension, sleeplessness, headache, mild anxiety and fatigue.
Perfect addition to any home or office.