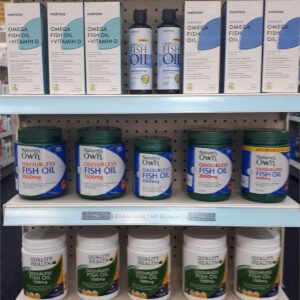 Fish Oil is oil derived from the tissues of oily fish.
Fish oil is good for us as it is a good natural source of Omega 3 fatty acids which can support general health and wellbeing.
Come in and see our range of leading brands, Nature's Own, Melrose, Quality Health, Blackmores, Caruso's and Ethical Nutrients.