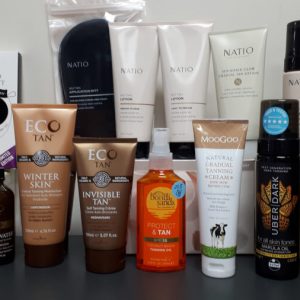 Come in and see our new range of Natio Mousse and Creams available in light to medium or medium to dark with their very own tanning glove.
Our best seller is Eco Tan is certified organic, toxic free, Australian made, cruelty free on vegan tan body products.
Their range includes Invisible tan, Winter skin, Tan water, Cacao tanning mousse & the new Hempitan.
Eco Tan also have their own double sided tanning glove for face and body.
We also carry Uber Dark Mousse in three shades.