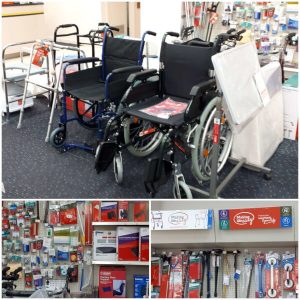 Making Life Easy Catalogue Sale special on till 7th December 2019.
We have a massive range of mobility and medical aids to help and assist those whom may need extra care in their day to day life.
Our range includes Crutches, Walking aids, Shower Chairs, Back cushion supports, Pedal Exercisers, Dressing Aids, Hand Held Reacher's, Jar openers etc.
Come in store and have a chat to Sally and the staff to find the product which suits your needs, we would be more than happy to help and assist.