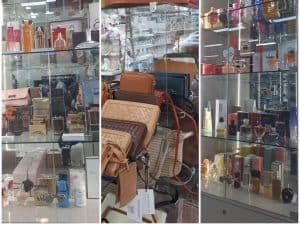 Come in to see our extensive range of perfumes including brands of Kate Spade, Calvin Klein, Jimmy Choo, Chanel and many more something to suit all occasions.
Our handbag and wallet range are a mixture of quality leather and Pu Vinyl, choose from Milleni, Cosgrove & Beasley, Morrissey, & Pierre Cardin.
Beautiful wallets and handbags for all ages including wallets for Men.