Chemist Own Allergy Relief and Sinus products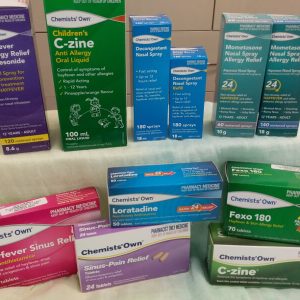 Spring is here and the sneezes have begun…
Chemist Own provide a broad range of products to help alleviate your Allergy and Sinus Ailments.
Nasal Sprays and tablets to assist your Hayfever and Allergy symptom's including a liquid for children aged between 1 – 12yrs.
Come in store to see the staff and they will be happy to assist you..